Proposals for Tour Operators
We offer an elite environmental hiking guide service to Tour Operators and Incoming Agencies
Exploring and discovering the hidden treasures of our country together with an Environmental Hiking Guide enriches your organized tour by involving your customers in a unique travel experience. Not only trails and safety, but also nature, history, traditions, discovery. Accompaniment in both natural and man-made contexts with preparation and professionalism, attention to small details will be the added value to your tours.
We turn to Tour Operators and Incoming Agencies for domestic and English-speaking customers.
Maremma land offers excellent locations for Students' Tours
Giglio Island, Regional Park of Maremma are some of the perfect destinations for Students.
Here are some of our proposals for Excursion Tours in Tuscany and Lazio. We remain available to compose a tour suitable for every particular need, training and interest.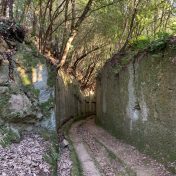 TUSCANY: MAREMMA'S TUFF AREA
Circular Trail among the famous VIE CAVE and Urban Hiking in Pitigliano Visita alle Necropoli Rupestri di Sovana e trekking urbano nei paesi.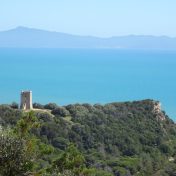 TUSCANY: REGIONAL NATURAL PARK OF MAREMMA
ANCIENT TOWERS' TRAIL AND THE BEACH OF COLLELUNGO
Full Day hiking in one of the most charming and iconic trail of the park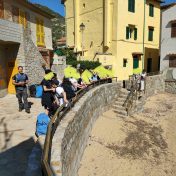 TUSCANY: ARCHIPELAGUS OF TUSCANY
FULL DAY TOUR OF THE ISLAND: naturalistic trails and urban hiking in the island passing in Giglio Porto, Giglio Castle and Giglio Campese